Reinsurance
The reinsurance definition in auto insurance means that insurance companies can offset a high-risk driver's risk by combining coverage with offerings from multiple companies. Auto insurance companies will seek reinsurance for arbitrage, solvency margin protection, and as a way to transfer risk.
Free Auto Insurance Comparison
Secured with SHA-256 Encryption
UPDATED: Oct 30, 2020
It's all about you. We want to help you make the right coverage choices.
Advertiser Disclosure: We strive to help you make confident auto insurance decisions. Comparison shopping should be easy. We are not affiliated with any one auto insurance provider and cannot guarantee quotes from any single provider.
Our insurance industry partnerships don't influence our content. Our opinions are our own. To compare quotes from many different companies please enter your ZIP code on this page to use the free quote tool. The more quotes you compare, the more chances to save.
Editorial Guidelines: We are a free online resource for anyone interested in learning more about auto insurance. Our goal is to be an objective, third-party resource for everything auto insurance related. We update our site regularly, and all content is reviewed by auto insurance experts.
Reinsurance is commonly used by insurance companies to offset the risk of major insurance risks on large policies, it works by either combining insurance offerings from many companies or for one insurer to take the whole risk and then sell on the risk to one or more other companies in the form of additional insurance policies.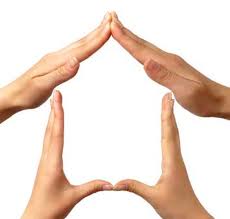 This way an insurance company can take on a client or clients that would otherwise be too much of a burden/risk for the individual insurance company to handle by themselves. In the case of reinsurance the insured party's premium will be shared between all the insurance companies involved in the reinsurance package.
What is the purpose of reinsurance for US insurance companies?
There are several good reasons for an insurer to seek reinsurance solutions and they are mainly to offset risks of one form or another.
Risk transference – by undertaking a reinsurance deal an insurance company can trade off aspects of the risks involved, possibly in cases where some of the risk does not fall directly into the normal areas of operating expertise or where the risk is too great for the insurance company to comfortably meet its obligations under a policy should a claim be made against it.
Arbitrage – In some cases an insurance company may be able to buy a policy from another insurer for less cost than the premiums being paid by the policy holder, this means that they can offset 100% of the risks involved in case of claims being made against the policy and free up additional capital for other areas of business operation
Capital Management – Insurance companies need to set aside funds to cover the eventualities of claims, in the case of high risk policies with high potential financial liabilities a reinsurance agreement will enable the company to manage some of this risk prudently and thus free up capital for other projects
Solvency Margin Protection – By purchasing what is known as surplus relief insurance (a type of reinsurance policy) an insurer may be able to continue accepting additional clients without the need for raising capital (for example through share issues – and diluting holdings for existing shareholders)
Additional Expertise – In complex reinsurance deals an insurer can leverage the expertise of other insurers in relation to the risk and develop the proper risk rating for the policy and thus the correct premium