10 Best Electric Trucks Debuting 2021-2023 [Rates + Fuel Costs]
Our ranking of the 10 best electric trucks includes a mixture of trucks from well-known manufacturers and lesser-known companies. For the most prominent electric trucks featured on our list, the average payload capacity is 3,001 pounds. All of our leading electric trucks have release dates scheduled between the winter of 2021 and the end of 2023. Seven of these are scheduled for release in 2022.
UPDATED: Nov 10, 2021
It's all about you. We want to help you make the right coverage choices.
Advertiser Disclosure: We strive to help you make confident auto insurance decisions. Comparison shopping should be easy. We are not affiliated with any one auto insurance provider and cannot guarantee quotes from any single provider.
Our insurance industry partnerships don't influence our content. Our opinions are our own. To compare quotes from many different companies please enter your ZIP code on this page to use the free quote tool. The more quotes you compare, the more chances to save.
Editorial Guidelines: We are a free online resource for anyone interested in learning more about auto insurance. Our goal is to be an objective, third-party resource for everything auto insurance related. We update our site regularly, and all content is reviewed by auto insurance experts.
What You Should Know
The first electric truck rolled off the production line in late 2021
There are 13 electric trucks currently in some stage of development
The price range for the 10 best electric trucks is $30,400 to $125,000
The top towing capacity of an electric truck is 14,000 pounds
While electric vehicles are gaining popularity, one demographic has been left out in the cold: truck buyers.
Fortunately, 2021-2023 will see a fleet of trucks rolled out at different price points, payloads, towing capacities, and other specs. In that fleet is a truck built for off-roading, a Hummer, and a futuristic truck model that looks like an armored vehicle.
So, how do you make sense of it all?
Don't fear — we have a top ten list of the best electric trucks, and it's constructed with facts.
Check out which electric truck is the best overall from this batch and which is the worst. We'll touch on different electric truck manufacturers and the individual models themselves, such as the GM electric truck and the Bollinger electric truck.
To get a quick look at the full ranking of electric trucks entering the market, check out the graphic below (truck prices included):
Finally, we'll cover how much you can save on energy costs by driving an electric pickup truck rather than a gas-guzzling truck and the possible insurance costs.
A preview: Different auto insurance companies have varied approaches when insuring electric vehicles, but the best auto insurance companies offer discounts for driving a "green" vehicle.
Ready to learn more? Let's get started.
The Best Electric Trucks Ranked
From Tesla to Rivian, Ford to GMC, here are the 10 electric trucks that are scheduled for release between 2021 and 2023. They have different specs for our categories — payload, towing capacity, charging range, and starting price — but similar technology: a battery pack that takes away the need for gas, diesel, and any other carbon-producing fuel.
All are poised to bring a new element to the automotive marketplace and disrupt the long-held belief that electric vehicles are small, compact, and lack the power you need.
Scroll down for a complete breakdown of these 10 electric trucks and their rankings.
#10 – Lordstown Endurance
Payload: TBA
Towing capacity: 7,500 pounds
Charging range: 250 miles
Price: $55,000
The Lordstown Motors Endurance electric truck ranks No. 10 on this list with a towing capacity of 7,500 pounds and a charging range of 250 miles. The price starts in the mid-range for these trucks: $55,000.
The Lordstown Endurance has average scores for its charging range and starting price, but its towing capacity is not the strongest of the trucks on our list. Additionally, Lordstown Motors has not released its payload yet.
Because we don't know its expected payload, we dropped it to last in this category. That puts it as the 10th-best electric truck in this ranking. Prospective buyers can expect it soon: Its release date is pegged for winter of 2021/22.
#9 – Bollinger B2
Payload: 5,000 pounds
Towing capacity: 7,500 pounds
Charging range: 200 miles
Price: $125,000
Coming in at ninth is the Bollinger B2. It has a payload of 5,000 pounds, a towing capacity of 7,500 pounds, and a charging range of 200 miles. For would-be purchasers, the price starts at $125,000.
Why is the Bollinger B2 electric truck ranked second-to-last? While it is tied for the best payload and has a decent towing capacity, it has a poor charging range and its $125,000 price tag is the most expensive out of all the electric trucks.
A large charging range is crucial for electric vehicles. Katherine Brown of Spyic says that adding that room for extra batteries is an essential feature of an electric truck, especially if the truck has a weak charging range like the Bollinger B2.
Charging range is one of the reasons people are reluctant to buy an electric vehicle and believe they have to live in one of the best cities to own an electric vehicle (or one with incredible electric vehicle infrastructure) to operate one.
Bollinger Motors lists the Bollinger B2 release date as winter of 2022/23.
#8 – Ford F-150 Lightning
Payload: 2,000 pounds
Towing capacity: 10,000 pounds
Charging range: 230 miles
Price: $39,970
The Ford F-150 Lightning ranks No. 8 on this list of the best electric trucks, coming in with a payload of 2,000 pounds, a towing capacity of 10,000 pounds, and a charging range of 230 miles. It has a lower-than-average starting price of $39,970.
The Ford F-150 Lightning has decent scores in towing capacity and price, but has a worse-than-average score in payload and the second-worst charging range out of all the electric trucks.
For those reasons, it is the eighth-best electric truck in the ranking. The Ford F-150 Lightning is slated for release during the second wave of electric trucks: spring of 2022.
#7 – Alpha Wolf
Payload: 2,056 pounds
Towing capacity: 6,724 pounds
Charging range: 250 miles
Price: $36,000
Coming in at seventh is the Alpha Wolf, which has a payload of 2,056 pounds, a towing capacity of 6,724 pounds, and a charging range of 250 miles. Its starting price is one of the lower ones on this list: $36,000.
The Alpha Wolf has a great starting price, a little worse-than-average payload and charging range, and a terrible towing capacity compared to the other trucks on our list.
It has another disadvantage: It is scheduled to be the last electric truck on this list brought to the market, with a release date planned for the end of 2023. For those reasons, it ranks seventh.
#6 – Rivian R1T
Payload: 1,760 pounds
Towing capacity: 11,000 pounds
Charging range: 300 miles
Price: $69,000
The Rivian R1T ranks No. 6 with a payload of 1,760 pounds, a towing capacity of 11,000 pounds, and a charging range of 300 miles. It starts at a higher than mid-level price of $69,000.
The Rivian R1T is a mix of great and not-so-great: It has excellent charging range and towing capacity but struggles in the payload category with a higher-than-average price tag.
The good news? It's out now. The first Rivian R1T rolled off the production line in June 2021, earning the honor of first fully electric truck ever released in the U.S.
#5 – GMC Hummer EV
Payload: 3,500 pounds
Towing capacity: 7,500 pounds
Charging range: 350 miles
Price: $108,700
Coming in at fifth is the GMC Hummer EV with a payload of 3,500 pounds, a towing capacity of 7,500 pounds, and a charging range of 350 miles. It starts with a hefty price tag: $108,700.
The GMC Hummer EV is a little bit scattered in our categories — it has a good charging range and payload, as well as decent towing capacity, but it is the second-most expensive truck on our list.
Those looking to buy a GMC Hummer EV will have to wait a bit, too, since the release date is slated for the fall of 2022.
#4 – Atlis XT
Payload: 5,000 pounds
Towing capacity: 6,000 pounds
Charging range: 300 miles
Price: $45,000
The Atlis XT ranks No. 4 on this list, with a payload of 5,000 pounds, a towing capacity of 6,000 pounds, and a charging range of 300 miles. It has a lower-than-average starting price of $45,000.
The Atlis XT has the best payload out of all trucks on this list, a good charging range, an average starting price, and the worst towing capacity.
Like some of the others, want-to-be buyers of the Atlis XT will have to wait until winter of 2022/23 before it is released.
#3 – Hercules Alpha
Payload: 2,500 pounds
Towing capacity: 14,000 pounds
Charging range: 300 miles
Price: $75,000
Rounding out the top three is the Hercules Alpha with a payload of 2,500 pounds, a towing capacity of 14,000 pounds, and a charging range of 300 miles. It starts with a semi-steep price tag of $75,000.
The Hercules Alpha has a great score in towing capacity, a really good score in charging range, a decent score in payload, but it is one of the more expensive electric trucks entering the market.
Prospective buyers who want to buy the Hercules Alpha will have to wait a little bit — its release is scheduled for the winter of 2022/23.
#2 – Chevrolet Silverado EV
Payload: 1,440 pounds
Towing capacity: 8,900 pounds
Charging range: 400 miles
Price: $30,400
The Chevrolet Silverado EV places No. 2 in this ranking with a payload of 1,440 pounds, a towing capacity of 8,900 pounds, and a charging range of 400 miles. Its starting price is a reasonable $30,400.
The Chevy Silverado EV pickup truck has the best starting price and charging range of all electric trucks and a decent score in towing capacity. It drops to second because of its payload, which — at 1,440 pounds — is the weakest out of all the trucks.
People wanting to buy the Chevrolet Silverado EV are going to have to wait as well. Its release date is scheduled for spring of 2023.
#1 – Tesla Cybertruck
Payload: 3,500 pounds
Towing capacity: 14,000 pounds
Charging range: 250 miles
Price: $39,900
The truck that some will call "futuristic" (while others will say it's ugly) comes in at No. 1: the Tesla Cybertruck. It has a payload of 3,500 pounds, a towing capacity of 14,000 pounds, a charging range of 250 miles, and a starting price of $39,900.
The Tesla Cybertruck has easily the best towing capacity of all electric trucks in this ranking — a full 1,500 pounds above the nearest competitor and nearly 6,000 pounds above the median for all trucks.
Its payload and starting price are both really good. In fact, the Cybertruck will be the cheapest model Tesla offers once it is released.
And its charging range isn't bad. For those reasons, we consider it the best electric truck for the 2021-2023 season. Although it was originally expected in 2021, the Cybertruck's release date has been pushed back to the winter of 2022/23.
A Full Breakdown of the Top 10 Electric Trucks
Now that you've seen each electric truck in the top 10 individually and according to ranking, in this section you'll see them grouped by category. First, let's start with release dates and prices.
While the release dates are all between the winter of 2021 to the end of 2023 (with seven coming during 2022), the price points are much more varied.
The lowest-priced truck is the Chevrolet Silverado EV at $31,000, with the most expensive being the Bollinger B2 at $125,000.
That's a $94,000 spread between the least expensive and most. The average for all trucks in our top 10 is $62,457, which is a pretty heft price tag for a vehicle.
The next graphic shows the top 10 electric trucks according to payload.
The truck with the weakest payload is the Chevrolet Silverado EV at 1,440 pounds. The two trucks tied for the strongest payload are the Atlis XT and the Bollinger B2 at 5,000 pounds. That's a 3,560-pound spread. The average payload for all electric trucks is 3,001 pounds.
The third graphic shows each truck by its towing capacity.
The electric trucks in our top 10 have a wide range of towing capacities, with the weakest coming in at 3,000 pounds (Alpha Wolf) and the strongest towing 14,000 pounds (Tesla Cybertruck and Hercules Alpha). That's an 11,000 pound difference — a much larger range than seen with payloads. The average is 8,790 pounds.
The last graphic shows the top 10 electric trucks by charging range.
For charging range, there is quite a bit of difference between the trucks with the longest and shortest. The Bollinger B2 has the shortest charging range at 200 miles, while the Chevy Silverado EV has the longest charging range at 400 miles.
The average might be lower than you'd expect — 286 miles.
Money Saved on Fuel Costs [Gas vs. Electricity]
When people talk about electric vehicles, a common question is, "How much can I save when I drive an electric vehicle compared to a gas-powered vehicle?"
Check out the graphic below. In it, we compare the projected energy cost to drive a Ford F-150 Lightning compared to the 2022 Ford F-150.
It costs the average driver $2,460 more in annual fuel costs to drive a Ford F-150 compared to a Ford F-150 Lightning. While those numbers may seem eye-popping, keep in mind that electricity is relatively inexpensive while the price of gas is high. Over time, the cost between electrically charging a vehicle and filling up a tank grows.
It's important to note that, while you may save a significant amount of money on energy costs to run the vehicle, electric vehicles are typically more expensive to purchase than regular, gas-powered vehicles.
The cost of an electric car vs. a gas car is a subject of hot debate as there are certainly more factors to consider than fuel costs. However, over time you will save money on fuel costs if you buy an electric truck — and it's not even close.
Auto Insurance for Electric Trucks
There are no hard numbers here. Electric trucks are the first of their kind and it'll depend on the insurance market to sort out rates based on driving record, demographic factors, and the credit scores of individuals.
The question on everybody's mind is, "Is auto insurance cheaper for electric vehicles?" The answer is, "It's complicated."
Auto insurance for electric trucks is likely to be expensive. The owners of fully electric cars and hybrids often share that their auto insurance rates are higher than before. Studies point to this as well. What are the reasons?
There are two major ones:
The cost of parts in electric vehicles is often more expensive than a standard, gas-powered vehicle

There are fewer car repair mechanics that are trained in repairing electric vehicles. Because of this, it may take longer for your electric vehicle to be repaired than a gas-powered car would take.
Therefore, your auto insurance rates could be higher because repairs might cost more for EVs than gas-powered cars, even though EVs are generally cheaper to maintain.
But, as an owner of an electric vehicle, you can look forward to auto insurance discounts that owners of gas-powered vehicles don't have access to. The table below has three:
Auto Insurance Discounts for Owning an Electric Vehicle
| Discount | Description |
| --- | --- |
| Alternative Fuel | A discount for driving a vehicle that doesn't use gas or diesel to power it |
| Clean Driving | A discount for driving an electric or hybrid vehicle that helps drivers reduce their carbon footprint |
| Green Driving | A discount for driving an electric or hybrid vehicle because it doesn't cause or limits greenhouse gases |
All insurance companies typically have the same stipulations for their discounts: The vehicle insured must be electric or hybrid. You may see it in a different language depending on the carrier you have but the point and the effect are still the same.
The end result is that auto insurers will reward you for driving an electric vehicle because electric vehicles are better for the environment.
One of our other studies found that gas cars catch fire more often but that electric fires are more dangerous to put out. Remember that liability insurance, or basic coverage, only covers you when you are at fault in an accident and doesn't cover any damage to your own vehicle.
For auto insurance to cover engine or electrical fires in your vehicle, you'd need collision coverage if the engine or electrical fire occurred in an accident or comprehensive coverage if it occurred during another type of event.
Thought Leaders Weigh In on Electric Trucks
For this section, we interviewed experts from all around the world to get their opinions about electric trucks, their place in the marketplace, and how big of an impact they'll have on the electric vehicle industry.
Scroll down to get their takes on all things electric trucks.
Do you own an electric vehicle, and if so, why did you decide to purchase one?
"Yes, I own a Tesla Model Y Long Range AWD, which I purchased earlier in 2021. There's an array of good reasons as to why I opted for an electric car. For one, it's in line with my values of a greener transport sector, but I also find that I save a lot of money on gas.
Electricity is cheap and, from a future perspective, is set to become even more affordable in the future as renewable technologies like wind and solar energy costs decrease.
Gas is a limited (and, in my opinion, outdated) resource that we'll be seeking to transition away from in time.
It's not going to happen in the next decade, but at some point, renewables will be the exclusive source with which we power our vehicles."
What features are important for an electric truck to have?
"Electric trucks are designed with utility and versatility in mind. Features to look for include high towing values, solid payload ratings, and ample storage space.
Previously, electric cars were small, light, and compact to push as much range as possible. As battery technology evolves and becomes more effective, we see more and more electric trucks from major brands like Tesla, Ford, and Nissan enter the market."
Does an electric truck fit your lifestyle better than an electric car?
"I have been seriously contemplating getting an electric truck instead of my Tesla Model Y. I absolutely love the car, but as I test electric rideables (e-scooters, e-bikes, etc.) for a living, I need a large amount of trunk space that sometimes turns out to be a problem with my Model Y. I may hold out for the Ford F-150 Lightning set to release in spring 2022."
Due to the terrain in your area, is it better to have an electric truck over an electric car?
"Although I do not necessarily need an electric truck for terrain reasons, I need it for storage reasons to do my job. I mostly drive on paved roads but not having plenty of room in the trunk is a real deal-breaker for me.
A lot of people and jobs are dependent on the added space and utility of a truck, so electric trucks are not just a gimmick but rather a viable and real solution to an environmental problem we're facing."
Are electric trucks an important part of the electric vehicle marketplace — why or why not?
"The electric vehicle market initially revolved around standard electric cars, but we're seeing rapid growth for trucks and even fleet transportation at the moment as well."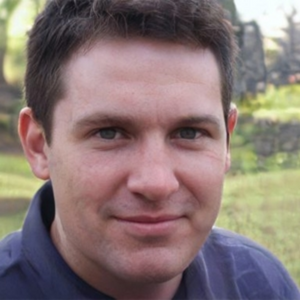 Paul Strobel is an electric transportation expert at ERideHero.
He is an environmental engineer and electric vehicle owner.
---
"Electric trucks are definitely an important part of the electric vehicle marketplace. While some people have trucks just because they like them, most people use their trucks for specific hauling, towing, or work purposes.
Trucks have an especially big role in rural areas, and they also contribute heavily to carbon emissions, so it makes sense that making electric trucks would be the next best move for the marketplace.
Trucks serve many vital purposes. Therefore, they need to stick around, and new models must be made, so figuring out how to make them green is a smart (and necessary) move.
Unfortunately, there is often a stigma behind electric cars, and that stigma often comes from rural areas where trucks are heavily used.
Because of this, I think it might be difficult to convince long-time dedicated truck drivers to switch to electric trucks.
Car companies will have to work on increasing knowledge and education about the purposes of electric vehicles. They will have to demonstrate that electric trucks function just as well as other trucks.
Once truck drivers get on board with electric trucks, the marketplace should have a pretty widespread acceptance of these kinds of vehicles.
Since truck drivers are probably least likely to adopt this change, when they do come around to accepting electric trucks, this change will not only round out the marketplace but hopefully convince other drivers to hop on board as well.
People don't frequently buy new cars, so we probably won't see fully electric roads anytime in the near future, but the sooner we get to producing and accepting electric vehicles, the better."
Kyle MacDonald is the Director of Operations at Force by Mojio.
Force by Mojio provides GPS fleet tracking for small businesses.
---
How can automobile manufacturers market electric trucks to broaden consumer interest?
"Car manufacturers use different methods and channels to reach potential buyers. Undoubtedly, social networks are now the place where car manufacturers have the loudest voices and can present their latest models quickly and effectively.
If Porsche wants to showcase the sporty character of the 911, the German carmaker shows its sporting abilities on the racetrack. The makers of this comfortable and spacious SUV emphasize family-friendly features.
Pickup trucks are a different breed because they are tools that have been around for years to help you do a specific task.
Many pickup truck drivers take pickup trucks to work, use them as work tools, go with them hunting at the weekend, or engage in other activities that bring you outdoors.
If carmakers want to broaden the appeal of electric trucks, first of all, they should win over traditional pickup truck drivers. After all, they have been loyal to this body type for many years, so you can only imagine if they decided to move away from pickups and into commercial vans, for example.
No matter the size or price, every electric pickup should be as rugged and dependable as their counterparts with traditional petrol-powered engines. This is a significant challenge because traditional pickup truck drivers adhere to long-standing traditions and are wary of new developments.
However, if manufacturers can convince pickup owners that an electric truck is superior to the one they have used before, the list of best-sellers will change very quickly. Ordinary Toyota Camrys or Nissan Maximas will have to give way to different-sized electric trucks."
What vehicles do you want to see turned electric next that aren't available on the U.S. market?
"The market in the United States is dominated by two body types: sedans and SUVs. As a result, it is not surprising that most manufacturers concentrate their efforts on these niche markets.
Next year, a record number of new electric cars from different manufacturers will debut on the market, and most of them will have sedan or SUV body types. While the variety of EVs available next year will be as exciting as ever, automakers should be encouraged to introduce more affordable EVs in the U.S.
Most electric vehicles available next year will cost between $40,000 and $60,000. Some of them will be even more expensive.
Automakers must find ways to lower the cost of electric vehicles if this administration wants to get people into electric vehicles.
In Europe, where demand for electric cars grows every month, people can choose from numerous affordable models. For example, one of the most popular EVs in Europe is Volkswagen ID3. It's similar in size to Volkswagen Golf, so it could be a very welcomed addition to marquee lineups in the United States.
Moreover, the major Japanese carmakers have yet to enter the electric car market or are just planning to do so.
Toyota, for example, could have introduced an electric version of the Camry long ago. Honda could have invested in an electric Accord. Only Nissan is showing effort with a long-running Leaf hatchback and very promising Ariya SUV.
The introduction of such models would undoubtedly boost the popularity of electric vehicles."
Matas Buzelis is an automotive expert at CarVertical.
CarVertical provides car history reports through VIN lookup.
---
Are electric trucks an important part of the electric vehicle marketplace — why or why not?
"Trucks and SUVs continue to be top-sellers in the United States, and consumer demand for these vehicles is always strong.
If gasoline trucks and SUVs are desired in the market, it may only be a matter of time before the electrified versions of these vehicles are sought out by consumers, assuming specific capability benchmarks, like towing, payload, range, and cost, are achieved.
It's reasonable to imagine that electrified trucks and SUVs would become the top-sellers again in a future vehicle market if capability benchmarks are achieved.
We are starting to see both Ford and General Motors move in this direction, with the new Lightning reveal earlier in 2021 and the Silverado EV set to debut at CES in January.
At least initially, it may take some time before the electrified versions of these trucks are the norm; the Lightning and Silverado EV give us an idea of which way the wind is blowing.
It's also likely that, as auto shows are returning to in-person events, that EVs will be the focal point of a given automaker's display. For example, at Motor Bella 2021, Ford had an entire augmented reality experience dedicated to the Lightning.
These types of interactive experiences will help consumers understand the capabilities of electrified trucks and may encourage them to trade their gasoline version."
What do you anticipate the reception will be to the new electric trucks on the market?
"At least initially, I feel the reaction will be mixed. It may not be that way forever, but perhaps initially, it will be. While truck buyers will usually stay loyal to a particular brand, they are also looking for top-notch capability for towing and payload, especially if they are moving heavy loads.
This is why, for some buyers, only a truck with a diesel powertrain will suffice. Someone who is excited about possibly owning an electrified truck may still have to purchase a diesel truck if they need to pull something large like a fifth-wheel camper or flatbed trailer.
However, once these certain capability benchmarks are met by electrified trucks, their demand is likely to be much higher. With enough time and resources, engineers and product developers at the world's leading OEMs will be able to design an electrified powertrain to meet these important benchmarks for truck buyers."
Will electric trucks speed up electric vehicle adoption — why or why not?
"Electric trucks have the potential to increase widespread EV adoption, perhaps by default. Just as gasoline-powered trucks and SUVs are among the top-selling vehicles each year, that same potential will exist for their electrified counterparts.
Trucks also have the potential to make EV ownership more accessible to the general population.
Sometimes, I think there is a perception that electric vehicles are either small cars that are unexciting to drive or performance cars that are just expensive to purchase.
If there were a capable electrified truck on the market, with a reasonable MSRP and performance to match, it might help change the overall perception around EVs."
How can automobile manufacturers market electric trucks to broaden consumer interest?
"Focus on the capability and the cost. Truck buyers want to tow and haul, either for work or pleasure. They want to hitch up their trailer, load up the bed, and not have to worry, but they are also concerned about filling up the tank and making monthly payments.
Trucks are among the most expensive vehicles today. This is particularly hard for small business owners or fleet managers trying to stretch every dollar. If automakers want to sell electrified versions of their trucks, they need to show and demonstrate excellent performance for a reasonable MSRP."
Carl Anthony is an automobile expert with Automoblog.
Automoblog features the latest auto news and best car deals.
---
"Trucks of all kinds will be getting an electric revamp in the coming years. Not only are electric pickup trucks available for the hardworking and eco-conscious worker, but semi-trucks will be following their lead.
Many shipping carriers have considered investing in electric big-rig options since many predict switching could save companies millions in fuel costs. Companies like FedEx and Amazon sparked this conversation by promising fleet changes to the public.
Many companies are following suit due to a businesswide refocus on going green and cutting down carbon emissions. Other companies want in on using electric vehicles in their fleets because most Millennial and Gen Z consumers actively seek out companies promoting environmental efforts.
A little over 3% of vehicles are electric, and the adoption of electric trucks adds to this existing interest. As more people see these kinds of vehicles on the road, electric vehicles will become more normalized and pique consumer interest.
One of the main reasons consumers hesitate to buy electric vehicles is convenience. Many people drive long distances for work or school, and charging stations are not as numerous as gas stations.
Marketing different charging methods and hyping up the speed and distance one charge can take your car will be some of the best ways to convert more customers.
Other draws to converting to electric trucks include the reduction of highway noise pollution and lower maintenance costs thanks to their reliance on battery power rather than diesel. Many see the conversion of the shipping industry to electrical as an opportunity to create jobs, which would benefit the economy at large."
Lauren Gast is the Chief Marketing Officer at Truck Driver Institute.
The Truck Driver Institute has 11 campuses across the U.S.
Analyzing All Electric Trucks in Our Sample
Although our ranking shows the top 10 best electric trucks, those trucks were not the only ones we included in our sample. In the table below, you can see all 13 electric trucks for which we gathered information, including two that are in "pre-planning stages."
The Fisker Alaska and the Nissan Titan Electric Truck are the two that are in "pre-planning stages" and were not included in the ranking due to lack of information.
Frequently Asked Questions: Electric Truck Specs
Ready for more knowledge? Here are some frequently asked questions about electric trucks and motors.
#1 – How good are electric trucks?
All-electric trucks have the potential to save you money on energy costs. Many have strong payloads and towing capacities. While the charging ranges often require someone to plan their road trip around charging stations, they are still more than adequate for everyday use. And they are better for the environment than gas-powered cars as well.
#2 – How do they make electric pickup trucks?
Electric pickup trucks differ from regular, gas-powered trucks in that they often have more expensive parts and better technological enhancements. The battery pack itself for an electric truck is incredibly expensive, and other parts might also be made of high-grade, expensive material.
Electric vehicles often come with strong technological enhancements that enable a low level of automation, as seen with Teslas.
#3 – What is the most powerful electric truck?
The most powerful in terms of payloads are the Atlis XT and the Bollinger B2. Both have a payload of 5,000 pounds. The Tesla Cybertruck has the most powerful towing capacity at 14,000 pounds.
#4 – Will Rivian make a cheaper electric truck?
Rivian's R1T electric truck will start at $69,000, which is a mid-range price for this first wave of electric trucks. It's not as cheap as Chevy Silverado EV ($30,400) but not nearly as expensive as the Bollinger B2 ($125,000).
#5 – Do electric trucks have good torque?
Because the electric power delivery model is a lot faster and more immediate than a gas-powered internal combustion engine, electric trucks will likely have great torque.
#6 – Why do electric engines have more torque?
Electric cars work differently than gas-powered internal combustion engines. Most electric engines function with a motor-generator, battery-pack combination, wherein the motor creates power when an electric current is put through a magnetic field.
This method of operation allows electric engines to produce maximum torque at 0 rpm, which is a feat that gas-powered vehicles cannot achieve.
#7 – Why do electric cars accelerate so fast?
Electric cars accelerate so fast because they can produce a high level of torque (or the maximum) with 0 rpm. This is due to how an electric motor-generator, battery-pack system is designed.
#8 – What is the most powerful electric motor?
The Northrop Grumman Corporation high-temperature superconductor is the most powerful electric motor in the world. Its specs are 36.5 megawatts, 49,000 horsepower. It is an HTS ship propulsion motor.
Methodology: Determining the Best Electric Trucks
For this study, our researchers collected information on 13 electric trucks and ranked them by four categories:
Payload
Towing capacity
Charging range
Starting price
The information came from various press kits and Kelley Blue Book. Three trucks — the Canoo Electric Pickup Truck, Fisker Alaska, and Nissan Titan Electric Truck — were eliminated due to missing information. Our researchers assigned the rest values between 1 and 10 for each category.
Our statisticians then summed up the values in all categories for each electric truck and created a "summed score." Our experts then used this summed score to determine the overall ranking. The truck with the lowest summed score had the best ranking; the one with the highest summed score, the worst.
For the section comparing the fuel costs of the Ford Lightning to the 2022 Ford F-150, we looked at a few factors:
Which 10 states had the highest truck ownerships
The average annual miles driven in those states
The electricity prices in those states (U.S. EIA)
The gas prices (AAA) in those states
From there, we calculated how much the energy costs to run a Ford Lightning and 2022 Ford F-150 for a year in those states. The numbers you see in that graphic are average costs for those 10 states.