The Top 10 Most Expensive Cars In The World
Sports cars are known for their high price but this list of the top 10 most expensive cars in the world go into the millions. The most expensive cars in the world include the Ferrari Enzo, LeBlack Mirabeau, SSC Ultimate Aero, Hennessey Venom GT, McLaren F1, and the Maybach Landaulet.
Free Auto Insurance Comparison
Secured with SHA-256 Encryption
UPDATED: Mar 30, 2021
It's all about you. We want to help you make the right coverage choices.
Advertiser Disclosure: We strive to help you make confident auto insurance decisions. Comparison shopping should be easy. We are not affiliated with any one auto insurance provider and cannot guarantee quotes from any single provider.
Our insurance industry partnerships don't influence our content. Our opinions are our own. To compare quotes from many different companies please enter your ZIP code on this page to use the free quote tool. The more quotes you compare, the more chances to save.
Editorial Guidelines: We are a free online resource for anyone interested in learning more about auto insurance. Our goal is to be an objective, third-party resource for everything auto insurance related. We update our site regularly, and all content is reviewed by auto insurance experts.
Sports cars never fail to turn heads – no one will miss the chance to crane their neck for a better look at these speed demons. However, the ones that'll make sprain the people's head are these million-dollar cars. Let's take a look at the top ten cars that you'll probably never be able to afford:
10. Ferrari Enzo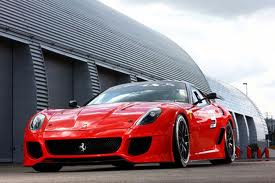 Price: $670,000
Coming in at number 10 on our list of the top ten most expensive cars is the Ferrari Enzo. Named after the founder of Ferrari, Ferrari Enzo is a semi-automatic car that has a horsepower of 660 bhp. Although the Ferrari Enzo is the least expensive of the lot, this supercar still packs a punch, going up to 217 mph and reaching 60 mph in just 3.4 seconds. There are only 399 of them in the world, and the price of each Ferrari Enzo sold is increased when any one of them out there crashes.
Compare over 200 auto insurance companies at once!
Secured with SHA-256 Encryption
9. LeBlanc Mirabeau
Price: $748,000
Wysstec GmbH & Leblanc Cars have creating a radical-looking sports car that's built for speed. It's almost shocking how this vehicle is street-legal – it looks like it'll break every traffic rule just by spinning one revolution of its wheels! It has a horsepower of 700bhp, and it is extremely light at just 812 kg! It can go up to 229.9 mph, and is powered by a 4.7L V8 engine. The selling point is this: if you like any modification or customization done to your Leblanc Mirabeau, just call the engineering department, and the change will be made for you!
8. SSC Ultimate Aero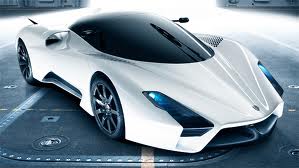 Price: $750,000
Shelby SuperCars' masterpiece, this 2-seat Berlinetta boasts a 6.34L V8 engine. It is, like all the other supercars, blazingly fast – it has a top speed of 272 mph, and can go up to 60 miles in just 2.7 seconds! What's more, it has an amazing horsepower of 1183 bhp! This vehicle has held the record of the world's fastest car, until the Bugatti Veyron Super Sports arrived to snatch the crown away.
7. Henessey Venom GT
Price: $895,000
The Henessey Venom GT already sounds dangerous. Well, it is a danger to other sports car, with its top speed of 272mph. How does it do that, you wonder?
Well, for one, it is incredibly light – at 1,017kg thanks to its carbon fiber chassis and wheels, the Hennessey Venom GT is so light that it can attain such high top speeds. In addition, its 6.2L V8 engine generates an astonishing 725 bhp. You can even get the 1000 bhp and 1200 bhp twin-turbo V8 engine variants! However, you'll have to be quick to buy this speed monster – only 10 of them are produced every year!
Compare over 200 auto insurance companies at once!
Secured with SHA-256 Encryption
6. McLaren F1
Price: $970,000
The brainchild of Gordon Murray, the McLaren F1 is the fastest naturally aspirated vehicle on the roads today i.e. it does not have any turbo-charged engine in it. This vehicle can go up to 240 mph, and reach 60 mph in just 3.2 seconds! This feat is possible with its BMW 6L V12 engine. The carbon-fiber monocoque chassis makes it both strong and light, allowing it to literally fly across the asphalt. With 627.1 bhp @ 7400 rpm, this car is set to raise eyebrows, and maybe even set them on fire as the McLaren F1 zooms past these onlookers.
5. Maybach Landaulet
Price: 1.4 million
Finally, a non-sports car that made it into the list! The Maybach Landaulet is a luxury convertible, made for the rich with an acquired taste for this non-conventional convertible – the Maybach Landaulet's roof can be opened for just the passenger's seats, leaving the chauffeur's compartment covered. It's technical specifications are not too shoddy as well: horsepower of 604 bhp, with a 0-60mph acceleration of 5.2 seconds driven by a V12 biturbo gasoline engine, this car can beat almost any vehicle on the road.
4. Lamborghini Reventon Roadster
Price: $1.6 million
This Lamborghini roadster charges down any straight road like a bull! In fact, it is named after a bull. Reventon was a bull that attained notoriety for ending the life of the famous bullfighter Félix Guzmán. With its 6.5L V12 engine, this car is something to be feared – it'll speed from 0-60mph in just 3.4 seconds, and goes up to 205mph. Only 21 of these are ever produced, with 1 of them donated to the Lamborghini museum. Each vehicle produced has the number 0-20 stamped in between the passenger and the driver's seat. Car no. 0 is the one that's currently in the Lamborghini museum.
Compare over 200 auto insurance companies at once!
Secured with SHA-256 Encryption
3. Pagani Zonda Cinque Roadster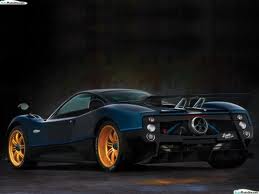 Price: $2.0 million
This is one heck of a roadster –you'll expect this car to be able to fly somehow with this eye-popping price! Well, it almost can – it has a top speed of up to 217 mph, making your head spin and your eyes hurt as they follow the Pagani Zonda Cinque Roadster at top speed. It boasts 678 bhp, with reaching 0-60mph in 3.4 seconds. In addition, it's built on a carbon-titanium chassis, with the seats being made from high-quality Pagani leather. Buyers can even the seat to be made of carbon-fiber!
2. Koenisegg Trevita
Price: $2.21 million
Talk about expensive! This multi-million dollar sports car was first unveiled in the 2009 IAA Frankfort Motor Show, and has set a buzz amongst car aficionados when it was announced that only 3 will be ever produced. With a 0-60mph time of 3.2 seconds, this speed demon has a top speed of over 254 mph. It's super light as well, weighing at just 1.2 tons thanks to the carbon fiber honeycomb chassis. This magnificent beast looks absolutely stunning, with its amazing shimmering diamond carbon fiber finish.
1. Bugatti Veyron Super Sport
Price: $2.5 million
The number 1 spot used to be held by the Koenigsegg Trevita. However, Bugatti decided to upgrade the already blistering-fast Bugatti Veyron. With that, the Bugatti Veyron Super Sports line was born. It has a horsepower of 1184 bhp, and is capable of reaching top speeds of 267 mph, making it one of the fastest road-legal cars. Powered by the 8 L W16 quad turbocharged engine, the Bugatti Veyron Super Sports can zoom from 0-60mph in just 2.46 seconds! That's even faster than you can say "Is that a plane or a bird?" Pierre Veyron, the car racer that won the 1939 Le mans title for Bugatti, would have been proud that the automobile manifestation of his name can achieve such great feats.